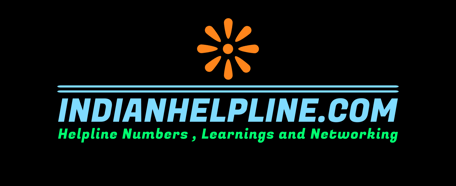 DELHI IS CAPITAL OF INDIA , POPULAR FOR ITS RICH HERITAGE AND FOOD
BEST TOURIST SPOT IN DELHI
Jama Masjid
Jantar Mantar
Kalam memorial
Lodi Tomb
Parliament House
Purana Quila
Qutab Minar
Rashtrapathi Bhavan
Delhi travel guide
Delhi, the capital city of India, is a bustling metropolis with a rich history and culture. Here's a travel guide to help you plan your trip to Delhi:
Best Time to Visit: The best time to visit Delhi is between October and March when the weather is pleasant.
Getting There: Delhi has an international airport and is well-connected by rail and road.
Accommodation: Delhi has a range of accommodation options to suit all budgets, from luxury hotels to budget guesthouses.
Places to Visit: Delhi is home to numerous historic monuments, museums, markets, and gardens. Some must-visit places include:
Red Fort: A UNESCO World Heritage site that was once the residence of Mughal emperors.
India Gate: A war memorial dedicated to Indian soldiers who died in World War I.
Qutub Minar: A 73-meter tall minaret that dates back to the 12th century.
Humayun's Tomb: A magnificent tomb of the Mughal emperor Humayun.
Lotus Temple: A Bahá'í House of Worship known for its stunning lotus-shaped architecture.
Chandni Chowk: One of Delhi's oldest and busiest markets, known for its street food and shopping.
Food: Delhi is a food lover's paradise, with a variety of cuisines to choose from, including North Indian, Mughlai, and street food.
Shopping: Delhi is famous for its markets, where you can buy everything from traditional handicrafts to modern fashion. Some popular markets include Chandni Chowk, Khan Market, and Connaught Place.
Getting Around: Delhi has a good public transport system, including metro trains, buses, and taxis. Auto-rickshaws and cycle-rickshaws are also a popular mode of transport.
Safety: Like any big city, Delhi has its share of petty crime, so it's important to take basic safety precautions, such as avoiding poorly-lit areas at night and not carrying valuables in crowded areas.
Cultural Etiquette: When visiting religious sites, it's important to dress conservatively and remove your shoes before entering. It's also considered polite to ask for permission before taking photographs of people.
Language: Hindi is the most commonly spoken language in Delhi, but English is widely understood and spoken, especially in tourist areas.