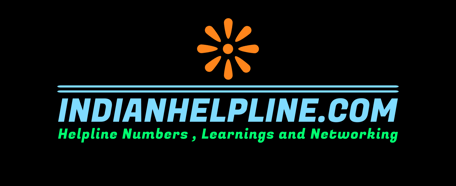 NATIONAL HIGHWAY HELPLINE : 1033
Police 112/100

Fire 101

Ambulance 108 / 102

National Highway Helpline 1033

Disaster Management 1078

National Highway Authority 1800-11-6062
HIGHWAYS AND EMERGENCY NUMBERS
Mumbai Pune Highway 98224-98224
Ghat Section 9890036083

Panvel Section 9822498224

Pune Section 9890036085

Hospital : Sterling022-27826969 , 27820332

Mumbai - Ahemdabad Highway

Ahmedabad, Ranasan Toll Plaza 9909923005

Ahmedabad, Ramol Toll Plaza 9909923004

Mumbai - Nasik Highway 02553-220001 Ahemdabad - Baroda Highway 987962 6000

Ahemdabad - Udaipur Highway

Ratanpur to Kherwara, (NH8) - 9929992272

Kherwara to Udaipur - 9929992271

Yamuna Highway ( Noida ) 18001027777

Noida Toll Bridge ( DND Flyover )95120-2515600/6969

Delhi - Jaipur Highway [ Jaipur - Manesar Highway] 930 936 6001 / 0142-2231999
[ Gurgaon – Delhi Highway ] 971 789 0100 / 0124-4787809
Madhyapradesh Bhopal - Bypass 0755-2727018
Ambala - Chandigarh Expressway 01762-248199
NATIONAL HIGHWAYS NH-4
Kagal – Nippani 833 826 9887

Nippani – Belgaum 833 327 6644

Belgaum – Kittur 974 323 3070
Chitradurga – Hiriyur ‎944 984 1610
NH-8 ( SURAT - VAPI - BARODA - TALASARI )
Ghodbhunderi-Talasari 18001216000 OR 9925026000

Talasari-Vapi-Surat 18001216000 OR 9925026000

Surat-Bharuch 9427113030

Baroda –Bharuch 997 989 7638
UDAIPUR - JAIPUR
Chittorgarh – Udaipur 992 999 2273

Chittorgarh – Bhilwara 982 9790100/200

Nasirabad – Bhilwara ‎800 309 5617 / 978 211 3709

Kishangarh – Jaipur 0141-3257370

Chittorgarh-Dhule

Neemuch-Ratlam 89595 92040/ 41

Lebad-Manpur 98266 25197

Manpur-Dhamnod 76977 04378

Dhamnod-Shirpur 9685094007

Shirpur-Dhule 02562-265265/75887 37400

Hanumangarh – Kishangarh 01463-209426 / 759 781 8647

Alwar - Kota - Chittorgarh

Alwar-Sikandra 90010 93651/97990 42401

Sikandra-Dausa-Jaipur 01420-241002

Lalsot-Kota 90017 96341

Kota-Chittorgarh 7665033111

Chennai – Trichy - Vijaywada

Trichy – Ulundurpet 994 249 9428

Ulundurpet – Villupuram ‎04146-263000

Villupuram – Chennai 984 230 3043

Chennai - Vijaywada 950 002 3825

Trivandrum – Kochi 984 610 0100
Delhi-Ambala-Jalandhar-Amritsar
Panipat-Karnal ( L&T Elevated ) : 0180-661 2244 , 0180-6612245 / 99963 22555 , Toll Manager : 0180-6612250 ( Free Ambulance and Crane service available )

Bhagan Toll Plaza Helpline no. : 07355860830

KM-42 Toll Plaza : Emergency : 8800297112 , Tollfree : 18001031700

Panipat Jalandhar NH1 Tollway ( Karnal ) 999 255 5755 / 1800-1801101 , Toll Plaza Manager : 9992600344 ( Free Ambulance and Crane service available )

Ambala-Ludhiana-Jalandhar 999 255 5755/1800-180-1101Jalandhar-Amritsar 0183-2440071/99150 15356Ambala - Chandigarh Expressway ( GMR ) : Helpline : 01762-248199 , Ambulance : 9915522116 , Crane : 01762-248199 ; Road Patrol : 9915522133 Toll plaza manager : 9915522119 ( Free Ambulance and Crane service available )
WEBSITE : NATIONALHIGHWAY AUTHORITY WEBSITE : www.nhai.org
GOVERMENT HAS LAUNCHED : SUKHAD YATRA APP ON PLAYSTORE AND IOS ( INFORMATION ABOUT TOLL PLAZA )
NOTE : AS PER NEW GOVERNMENT WEBSITE DIRECTIVE HYPERLINKING TO NHAI.ORG IS TO BE DONE ONLY AFTER APPROVAL FROM GOVERNMENT. FAST TAG : GOVERNMENT HAS MADE IT MANDATORY TO HAVE FAST TAG ON YOUR VEHICLE , THAT IS AN BARCODE BASED SYSTEM WITH ALL THE VEHICLE PASSING THROUGH TOLL
Q. How to get Fast tag ?
A. You can order Fast tag from 22 Certified bank or ecommerce app like Paytm or amazon.
Q. How to install ?
A. Fast tag need to be pasted in centre top of your wind screen , the instructions shall be accompanied with fast tag
Q. How to recharge ?
A. You need to link your fast tag with bank / account you have received from and from there you can recharge the same. its a prepaid card and maximum recharge limit is capped at Rs. 1 lakh , for limited KYC Its Rs. 20,000
NOTE : You will have to buy separate FASTags for the two vehicles and so on. Single fasttag cannot be used on multiple vehicle. similarly loss of fast tag must be reported to issuing authority and requiste process must be followed
Helpline numbers and CSC DETAILS : https://ihmcl.com/fastag/
Always Follow the Rules and travel safe on Highways.
Highway Breakdown Assistance ( Private Companies )
1.Cross Roads : 011-47090909 Website Click Here 2.Highway Mechanic : 18001202281
Note : These are third party and we are not responsible for their performance , kindly verify before making payments.