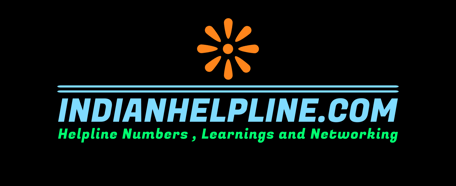 MUMBAI IS ECONOMIC CAPITAL OF INDIA , POPULAR FOR ITS 24x7 WORK LIFE , A CITY THAT NEVER SLEEPS
BEST TOURIST SPOT IN MUMBAI
1. Gateway of India , Ride to Elephanta Caves or Alibaug by Ship / boat.
2. Essel wold / Imagica- Amusement Park
3. Haji Ali
4. Shree Mahalaxmi Temple
5. Shri Siddhivinayak Ganpati Temple
6. Bandra Worli Sea link
7. Marine Drive , Girgaum Chowpatty , Fish Aquaraium
8. Juhu Chowpatty
9. Film City
10. National Park Borivali
Mumbai travel guide
Mumbai, the capital city of Maharashtra, is a bustling metropolis known for its fast-paced lifestyle, iconic landmarks, historical monuments, and vibrant culture. Here is a travel guide to help you explore the city:
Attractions:
Gateway of India: It is the most popular tourist attraction in the city, built during the British rule. It represents a grand entrance to the city and an iconic symbol of Mumbai.
Marine Drive: This popular promenade is a 3-kilometer long stretch along the Arabian Sea that offers beautiful views of the sea and the majestic sunset.
Elephanta Caves: Located on the Elephanta Island, these caves are UNESCO World Heritage Site and houses beautiful sculptures and carvings from the 5th and 8th centuries.
Chhatrapati Shivaji Terminus: This beautiful railway station is a UNESCO World Heritage Site, and one of the historic landmarks of Mumbai.
Haji Ali Dargah: A popular pilgrimage site built-in the midst of the Arabian Sea.
Sanjay Gandhi National Park: Mumbai's largest park and home to wildlife, hiking and trekking trails, and beautiful waterfalls.
Food: Mumbai is known for its street food, and the city has countless food joints that serve delicious food. Some popular dishes include:
Vada Pav: A Mumbai-style burger that consists of a potato patty sandwiched between two slices of bread.
Pav Bhaji: A blend of mixed vegetables, cooked in butter and served with soft bread.
Bhel Puri: A popular snack made with puffed rice, vegetables, and tangy chutneys.
Mumbai Street Sandwiches: A variety of sandwiches made with Indian spices and ingredients.
Transportation: Mumbai has a well-connected local transport system that includes buses, trains, and taxis. The local trains are the most popular mode of transport and operate from early morning till late at night, connecting all parts of the cit
Accommodation: Mumbai offers a variety of accommodation options, ranging from budget-friendly hostels to luxurious hotels. Some popular areas to stay in the city include Colaba, Bandra, Juhu, and Andheri. Mumbai is expensive in terms of property and stay prices
Safety: Mumbai is a safe city for tourists, but it is always advised to take precautions while travelling, especially at night. Avoid walking alone in dark alleys, and always keep your belongings close to you.
Mumbai is an exciting city that offers a blend of tradition and modernity. With its charm, culture, and delightful food, Mumbai is truly a must-visit destination in India.