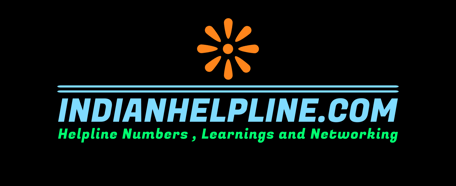 ABOUT INDIANHELPLINE.COM
Indianhelpline.com is one of India most trusted Helpline number and life-saving Information website. It was created by social changemaker Shubham .
It is not related to government or ngo : however we comply and assist in making all updates as intrusted by Indian goverment departments. It was designed in 2015 , to provide people of India with essential information that was missing from internet in an organized form.
Later expanded to travel . health and career guidence also.
Focus Area : Emergency Numbers , First aid & Health , Emergency messages & alert , Career Guidence , Government schemes for common citizen ;
Journey :
Helpline Numbers are a must in event of emergency and there is no single website having all emergency details for all states in India in 2015 , for this cause so we created this.
Internet is confusing and people face difficulty finding right information when needed . Indianhelpline.com aims to solve this problem. We insource our information through online and offline mode. All our alert messages are from verified national and International organizations only.
We aim to spread awareness through our workshop and training in school , college , society and corporate regarding safety, career and health. Our aim is to reachout to common people and assist them through awareness.
RECOMMENDED / FEATURED / LINKED ON THEIR WEBSITE BY :
1. YAHOO FINANCE NEWS - 2021
2. KOJARO.COM ( MUMBAI TRAVEL GUIDE )
3. INDIA TODAY ( HELPLINE NUMBERS IN INDIA - FEB 2019 )
4. SCOOPWHOOP ( WOMEN HELPLINE SNIPPETS , MARCH 2019 ) AND ARTICLE ON WHAT TO DO IN FLOODS - JULY 2019
5. MONEYCONTROL - ARTICLE WHAT TO DO IN FLOODS - AUG 2019
6. THE STATESMAN NEWSPAPER - JUNE 2020
7. MIRRORNOW NEWS - ARTICLE ON SUICIDE HELPLINE - 2019
Mentioned on Scientific Advisor President of India ( mental health booklet )
and Many more .
ALSO BLOG.INDIANHELPLINE.COM FEATURED IN MORE THAN 15 NEWS WEBSITE DURNING APRIL 2021 INCLUDING DNA , ONE INDIA , INDIA.COM , INDIATIMES , TIMESNOW, MAHARASHTRA TIMES , ETC
WE HAVE BEEN PIONEERS IN HELPLINE NUMBER AWARENESS AND LINKED BY OVER 400 WEBSITES. ONLINE MEDIA
AWARDS
Our creator has been complimented with following awards for Indianhelpline.com
1. Corona Warrior - by Rakt Daata Federation - 2020
2. Patient Advocate ( Gold Award ) by IHW Council
3. 500k visitors in a month - Google search console
Disclaimer : We have tried to take upmost care in creating this website , however we cannot deny human errors , informations are insourced from internet , directories and other manual sources . We do not owe responsiblity of any consequence and are not personally associated with any of them.
Sponsered Advert - De Addiction Helpline Page Premium Rehab centre If you feel any information misleading , copyright or errorized report it immediately to [email protected] and it will be deleted
Terms and Conditions : You are responsible for using this website as it is , we hereby are not liable for any consequences. Its an human initiative .Data has been integrated since 2015.
Note : The data is free to copy or use by individuals and government , but if data is copied on any website or by any any organization please taken consent by writting to [email protected] ( An copied data without permission for non individual purpose may amount to copyright infrigemnet as per law ) Newspapers and awareness media are free to use the data by just giving us the credits Hyperlinking to Indianhelpline.com is permitted for all.
Email us at : [email protected] By using this website you agree to comply to our terms and conditions : For detailed Terms and condition click here
Human Effort to save life and grow as society