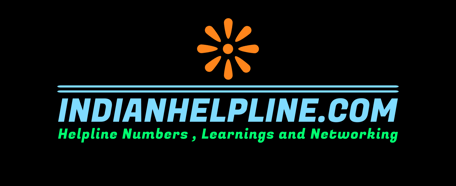 IN EMERGENCY CALL 112 / 102 OR HOSPITAL HELPLINE VERIFIED DOCTORS IN DELHI
1. Dr. Bhutani EYE and ENT Clinic B-8 382, near metro Pillar , Rajouri Gardern , Delhi-27
Call : 011-25439041 +91-9999603443
2. Dr. Monica Bhagat 1-D/B, Humayunpur, near Kamal Cinema, Arjun Nagar, Safdarjung Enclave, New Delhi- 29 011-26160780
3. Dr. D.K Chauhan Clinic 4718, 21-A, Dayanand Rd, Daryaganj, New Delhi - 110002 Fees : 1000 with appointment only :- 011-23272126
4. Dr. Dharmendra Clinic Daryaganj and Hope clinic : B-80 . ABD Chowk , New Ashok Nagar MBBS , MD(Medicine ) with 16 years of Experience Fess : 500 Rs ( approx ) 9911700048
5. Dr. Nitin Jain ( Neurologist )Sant Parmanand Hospital Civil lines. By Appointment only at hospital. Fees 2000 /-Visit hospital , Monday to Saturday 11am to 5pm
6. Dr Shroff Hospital Daryaganj
Dr. Nidhi Dhawan and Dr Nishi Gupta for E.N.T
Dr. Suneeta Dubey for Eyes ( Private and O.P.D Both available Visit Directly for appointment
7. Dr. Sunit Arora , M.B.B.S 12 Veer Savakar Block, Opp Lovely Public School , Patparganj Road . Near laxmi nagar​​​​​​​ 09810633534 Appointment based on first come first serve
8. Dr. Renuka Aggarwal MBBS ( AFMC), DNB , IDCCM , FCC , FEM Experience of 20 years in Fortis , Maharaja Agarsen , Apollo and Yashoda Hospital Teleconsult , clinic at model town : Call : 9971231103
9. Dr. Saurabh Bansal ( Gastrointestinal Laproscopic Cancer and Robotic surgeon ) , The Clinics - G32 Green park , NewDelhi : Contact - 011- 35818850 , 8448830013
PHYSIOTHERAPIST
1. DR. LAKSHAY SAHU ( P.T ) : 9643438007
The physio clinic : Address : G-5/113, sector 16, Rohini, Delhi.
( PROVIDES PHYSIO-THERAPY SERVICES AT HOME & ONLINE )
​​​​ Disclaimer : We are not a government website not related to them , all information provided are for awareness and welfare puporse only , we shall not be responsible for the same. The number and information keep changing over a period of time. For any copyright / wrong number issue report immediaty at [email protected] .
Online Doctor Consultations
Consult doctor online now