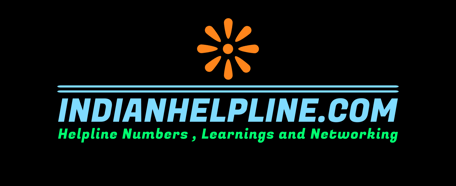 REHABS ARE STAY CENTRE WHERE YOU STAY UNDER PROFESSIONAL GUIDANCE TO QUIT ANY KIND OF ADDICTION OF ALCOHOL , TABACCO OR DRUG EFFECTS COMMON LIFE ,
THROUGH RIGHT COUNCELLING AND EFFORTS IT CAN BE OVER COME TAKE A PLEDGE TO OVER COME ADDICTION OF ANY FORM THAT MAY IMPACT YOUR LIFE AS NORMAL
REHABS ARE COSTLY THAN OPD TREATMENT
NATIONAL TOLL FREE DRUG -DE ADDICTION HELPLINE: 1800-11-0031
DE ADDICTION CENTRE ( PRIVATE PREMIUM - ADVERTISEMENT )
1. ALPHA HEALING CENTRE : Alpha Healing Center is widely recognized as one of the most effective inpatient drug and alcohol rehabilitation centers in Gujarat, India. At Alpha Healing Center, we offer state-of-the-art evidence-based treatments and holistic healing to create a unique recovery experience for individuals struggling with alcohol, drug and other addictions. Note : Alpha Healing centre does not provide online councelling only 30 days program at their private centre Map : Click Here
Website : Click here
Contact : 1800-547-2060
2. Cadabam's Anunitha
Cadabam's Anunitha is a specialised centre by Cadabam's Group that focuses solely on addiction issues and recovery from various types of substance addiction. Our rehabs are located in Bangalore and Hyderabad. - India's largest chain of de-addiction rehabs - Pioneers of specialised de-addiction in India- India's largest team of mental health professionals - 30 years of experience and expertise in de-addiction and mental healthcare
Website: https://www.cadabams.org/centre/anunitha/
Visit Us: https://goo.gl/maps/y45eHWuKH49RnC4P8
Call Us: 96111 94949
Schedule a free screening: https://calendly.com/cadabams/30min?month=2022-03
3. ARSI JAIN - ( THERAPIST AND PSYCOLOGIST )
Mobile : 7427879228 Expertise :- Any kind of Mental health disorders and De-addiction including * Gutka , Cigarettes , Alcohol , Drugs etc . Online councelling , Addiction Centre + Hospital - R.L Hospital Jalgaon . Packages will be based on case .
4. REHABS.IN
● Browse through a comprehensive list of 1,500+ alcohol and drug rehabilitation centres across India. Click Here
● Find the alcohol and drug rehabilitation centres providing free treatment services near you. Click Here
● Find all the information you need related to addiction, rehabilitation, recovery, & mental health in the form of blogs and webinars. Click Here
5. LOTUS WELLNESS AND REHABILITATION CENTER
Lotus is a WorldClass, Luxurious Addiction Treatment Center with a Holistic Approach to Wellness. It is Nestled Amidst lush greenery at the foothills of the magnificent Anamalais mountains in picturesque Pollachi near Coimbatore in Tamilnadu. Lotus is created to be a safe heaven where you can find recovery, peace, rest and happiness. Note : We are committed to providing you the quality of treatment and care that we would want for our very own loved ones. We call this "loved one standard of care".
Website: https://www.lotuswellness.life
Contact : (+91) 7339062555
6. ZORBACARE REHABILITATION CENTRE
Zorba is luxurious and private retreat for people who voluntarily enter for their alcohol or drug and associated other mental illness problem. seeking confidentiality , privacy , individualized treatment and comfort From 1 month to 3 months programsMinimum duration is 1 month , in house Pacakages begin around 2 lacs to 4 lacs
Website : www.zorbacare.com
Mobile : +91 - 8669567929
SIMPLE STEPS TO OVER COME
1. CONSULT GOVERNMENT HELPLINE OR COUNCELLOR
2. REDUCE INTENSITY AND TRY TO SLOW AND STEADILY SWITCH TO HEALTHY ALTERNATIVES - CULTIVATE STRONG WILL
3. JOIN SUPPORT GROUP
4. REHABILITATION
5. AVOID COMPANY OF DRUG ADICTS - SEEK POSITIVE FRIENDS
6. GET INVOLVED IN OTHER ACTIVITIES YOUR WILL POWER WILL HELP YOU LEAD A HAPPY AND ADDITION FREE LIFE :)
Technology mobile De - Addiction
The Service for Healthy Use of Technology (SHUT) Clinic at NIMHANS ( digital detox helpline ) 9480829675
List of Drug de-addiction Centers in Delhi Government operated centres
1.National Drug Dependence Treatment Centre,All India Institute of Medical Sciences, Kamla Nehru Nagar, C.G.O. Complex, Gaziabad. PH: 25588223, 26588663
2.De-addiction Centre, Dept. Of Psychiatry, PARK STREET, DR. RAM MANOHAR LOHIA HOSPITALNEW DELHI-01. PH: 23365525
3.Deptt. Of Psychiatry, Safdarjung Hospital Phone: 26198481
4.Institute of Human Behavior and Allied Sciences, Dilshad Garden, Delhi- 1100095 Ph:- 22112136, 22583056
5.Sahyog Detox Centre run by the Deptt. Of Women & Child Development OHB-II, Sewa kutir, Delhi. (Admission through CWC)
6.GB Pant Hospital, Delhi Gate-Deaddiction Clinic, Room 4 Psychiatry
7. Deen Dayal Upadhyaya Hospital, Hari Nagar-Deaddiction Clinic
8. Dr. Baba Saheb amedkar Hospital (BSA), Rohini Sector VI – Deaddiction Clinic
9. Pt. Madan Mohan Malviya Hospital, Malviya Nagar – Deaddiction Clinic
10. Deep Chand Bandhu Hospital, Ashok Vihar Phase IV, Near Bharat Nagar Police Station
11. Bedded model De addiction facility District Mental Health Clinics of IHBAS
12. Delhi Govt Dispensary, Sec 12, Dwarka, District Mental Health Program Center- wed/Fri/Sat from 10:00 am to 01:00 pm. Team from IBHAS deputed there.
13.Delhi Govt Dispensary Timarpur, Monday, Thursday and Friday, timing 10 am to 12:30 pm.
14. Delhi Govt Dispensary Chattarpur, Monday, Thursday and Saturday from 10:00 am to 12:30 pm
15. Babujagjivan Ram Hospital: Wednesday and Friday from 9:00 am to 5:00pm.
INTEGRATED REHABILITATION CENTER FOR ADDICTS SCHEME ( NGOs)
1. SPYM B-4/3054, Vasant Kunj, New DelhiSPYM Centre, 11/9, Opp. Sector B-4, Vasant Kunj, New Delhi 110070
2. MCD Barat ghar, Dakshinpuri, near virat Cinema, Delhi
3. Jain Mandir Wali Gali Opposite Daryaganj Police Station, Delhi Gate, Delhi
4. Manav Paropkari Sanstha A-416, Road No. 4, Gali No. 10, Mahipalpur, New Delhi 110037 F-1 Jawhar Park Devli Road, Khanpur 981007473726789003
5. Manav Paropkari Sanstha A-416, Road No. 4, Gali No. 10, Mahipalpur, New Delhi 110037A -416, road No. 4, Gali No. 10, Mahipalpur, New Delhi 110037 Ph: 9810074737 , 26789003
6. Turning Point Foundation Regd. Office 5384 Laddu ghatti Paharganj, A-528, Narela Road, AlipurTurning point foundation Khasra No. Bank StreetNehru Enclave, Alipur 09212728552
7. Samaj Sewa Sangh N-69/10, Gali No. 16, Braham Puri, DelhiA-108, Dilshad Coloney, Delhi 95
8. Muskan Foundation WZ, A-1/1, Shop No. 4, Bodhella Market, Vikas Puri New Delhi For AdultPlot No. 53, Village Amberhai Sector 19, Near Govt. Health centre, Dwarka ND -75
9.Muskan Foundation WZ, A-1/1, Shop No. 4, Bodhella Market, Vikas Puri New Delhi For ChildrenPlot No. 4th floor,B-210, near Village Amberhai Sector 19, Dwarka ND -75
10. Bhartiya Parivardhan Sanstha D-1/D-2, Basti Vikas Kendra, Nand Nagari, DelhiBPS DE-ADDICTION CENTRE, D-1/D-2,Basti Vikas Kendra, Nand Nagari, Delhi call: 9818041165
11. SPYM B-4/3054, Vasant Kunj, New DelhiMCD Barat Ghar, Parda bagh
12. MCD Barat Ghar, Opposite Bapu Park, Kotla Mubarakpur, New Delhi
Source : Delhi High court website ( Shared for awareness only )
Other centres
1. Nav Jyoti India foundation :- 011-25953095, +91-8800771445/46
What does De- Addiction centre do ?
Cocaine Addiction Treatment
Alcohol Rehabilitation Drug and Alcohol Abuse Treatment
Rehab Counselling Substance Abuse Detoxification
Tobacco
De-Addiction Support Group Free ( unverified ): https://www.facebook.com/groups/269849917724153
Note : Above Adverts and Rehab centres are not linked with Indianhelpline.com please verify before taking any treatment we shall not be responsible for same. However do report any issue email at Indianhelpline.com and same shall be removed for voilation .