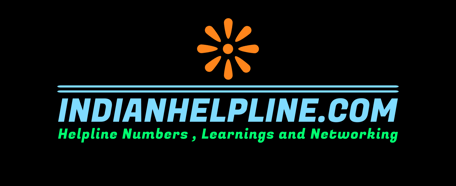 THERE ARE THOUSANDS OF CAREER AND MORE THE CONFUSION , WE AIM TO HELP TO SORT OUT YOUR QUERIES AND ASSIST YOU WITH GROW TOGETHER.
1. WHERE TO FIND JOBS ?
Go to authentic websites like naukri.com , monster.com , shine.com ; upload your resume ( free resume format in dowload section ) , and apply you can also take help of consultants , however we recommend not to fall trap of paid consultancy For Government jobs and bank jobs ... apply directly on their official site. If you are not getting job try find an internship in sites like internshala.com and it will enhance your resume and experince
2. CONFUSED ABOUT CAREER ?
Always asses your field of interest , the stream which you like and define a clear route of what next but always keep a route b , as what if you do not get selected for MBA , or couldn't clear CA or IAS thats where you must keep enhancing your self employment skills. asses the risk and do not follow the crowd.
3. CAREER CHANGE OR 2nd Innings !!
This is the most complicated part of life , usually in you are stuck in life .. try to do some self employment work like Life insurance policy , home based tutions , cooking - cakes etc ,website designing , influncer etc we are working to find a solution in this sphere , feel free to consult us.
Network and meet people and you never know when it works. but try to be engaged in ethical business / work practices only
CAREER COUNCILLING WEBSITES
JOB WEBSITES
1. MONSTERINDIA.COM
2. NAUKRI.COM
3. SHINE.COM
4. TIMESJOBS.COM
5. FRESHERSWORLD.COM
ADMISSION GUIDENACE WEBSITES :
1. https://cbseneet2019.co.in/
INTERNSHIP
FREELANCER
NOTE : NEVER FALL VICTIM OF CONSULTANT ASKING FOR MONEY FOR GIVING JOB , GOOD AGENCIES NEVER ASK FOR MONEY OR REGISTRATION CHARGES.
CAREER OPTIONS :
FINANCE PROFESSIONAL OPTIONS :
1. CHARTERED ACCOUNTANCY - https://www.icai.org/
2. COMAPNY SECRETARIES : https://www.icsi.edu/
3. COST ACCOUNTANTS - https://icmai.in/
4. MBA IN FINANCE FROM A REPUTED COLLEGE
5. SEBI REGISTERED FINANCIAL ADVISOR
6. CFA USA
7. CPA
8. CFP
9. NCFM COURSES
10. ACCOUNTANT AND GST PRACTITIONER
11. INVESTMENT BANKING AND FIANCIAL MODELLING
FREELANCER OPTIONS :
1. WEBSITE AND APP DEVELOPER , DIGITAL MARKETING
2. INSURANCE AGENT
3. COMMISION BASED AGENCY ( ON BRANDED COMPANIES )
4. COOKING
5. SERVICE BASED INITATIVE - LIKE TEACHING AND COACHING
6. SKILL BASED WORK - LIKE CANDLE MAKING , HANDICRAFTS
7. DATA ENTRY AND COMPUTER OPERATIONS
EXPLORATION OPPORTUNITIES : If you are free and seek exploring you can join various free events at Event high app , meetup , facebook events etc
These free events will let you ehnance your networking as well as learn with what going on in surroundings.
SELF EMPLOYMENT HAVE A PLACE , AND NO WORK YOU CAN START CSC CENTRE BY GOVERNMENT AND PROVIDE SERVICES
https://nvshq.org/scheme/apna-csc-online-apply/
YOU CAN TAKE FRANCHISE BASED ON YOUR INTEREST AND INVESTMNET CAPACITY : https://www.franchiseindia.com/
Learn English Languages for free :
7. Let's Talk ( Youtube channel )
8.English with Lucy ( Youtube channel )
Learn MS Office for Free :
Learn Presentation Skills :
Learn Communication Skills :
Sandeep Maheshwari Speaking skills
Speaking with Confidence by Sandeep Maheshwari
RESUME FORMAT : CLICK HERE
Keep hustling till you win