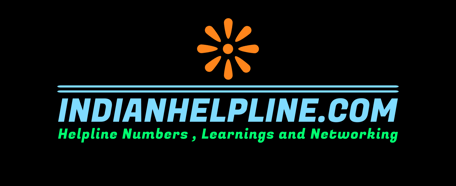 CONSUMER HELPLINE NUMBERS
# NATIONAL CONSUMER HELPLINE :
HELPLINE NO. 1800-11-4000 OR 14404
WEBSITE : https://consumerhelpline.gov.in/
YOU CAN ALSO SMS ON : 8130009809
YOU CAN ALSO FILE COMPLAINT ONLINE.
IT HAS BEEN CONSUMER BECOME VICTIM OF MAY ILL-PRACTICES AND CONSTANTLY ASK WHAT TO DO IN CASE OF SUCH FRAUD LIKE ADULTERATION , MONEY LOSS , COUNTERFIET GOODS , WEIGHT MANIPULATION , SUB STANDARD QUALITY ETC.
FEW SUGGESTIONS FROM OUR TEAM :
1. DO ASK FOR INVOICE WHILE PURCHASING.
2. IN CASE OF ANY ADULTERATION , COUNTERFIET , MANIPULATED STUFF REPORT IT.
3. LOOK OUT FOR GOVERNMENT CERTIFICATION ON PRODUCTS LIKE ISI , ISO , BIS ETC MARK
4. DO NOT INVEST IN MLM ( MULTI LEVEL MARKETING SCHEME ) AND ONLINE FAKE WEBSITE , VERIFY BEFORE MAKING ANY PURCHASE
5. NEVER SHARE YOUR PERSONAL INFORMATION , CREDIT CARD , ATM , NETBANKING DETAILS TO ANYONE.
GREVIENCES COMPLAIN :
Centralized Public Grievance Redress And Monitoring System (CPGRAMS) : https://pgportal.gov.in/
VOLUNTRY ORGANIZATIONS WORKING IN CONSUMER AWARENESS :
1. CONSUMER VOICE DELHI : https://www.consumer-voice.org/
2. CONSUMER ASSOCIATION OF INDIA : http://caiindia.org/
3. CONCERT TAMILNADU : http://caiindia.org/concert/
NOTE : ITS ALWAYS ADVISED TO CONSULT THE HELPLINE STATED ABOVE , OR TAKE LEGAL ADVICE OF A LAWYER. BE AWARE , AND AVOID FRAUD
DISCLAIMER : INDIANHELPLINE.COM IS AN INDIPENDENT WEBSITE AND NOT RELATED WITH GOVERNMENT , ALL INFORMATION PROVIDED IS FOR AWARENESS ONLY WITHOUT ANY LIABLITY ON OUR PART. AND NOT A SUBSITUTE FOR PROPER LEGAL ADVISORY. INFORMATION ARE COPYRIGHT OF THEIR RESPPECTIVE OWNERS , AND WE DO NOT VOUCH FOR ACCURACY AS INFORMATION TENDS TO CHANGE OVER PERIOD OF TIME. FOR ANY OBJECTIONS
EMAIL AT : [email protected].
LAST UPDATED : 17TH SEPTEMBER 2019