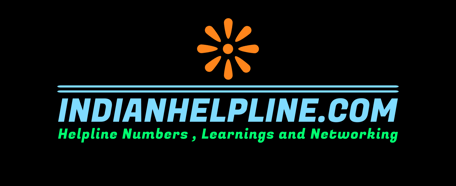 GOA is popular tourist spot , beaches , party and relaxation . It is popular among Indian and foreign tourist
Goa is a beautiful coastal state located in southwestern India. It is known for its stunning beaches, vibrant nightlife, Portuguese colonial architecture, and rich cultural heritage. Here's a tourist guide to help you explore the best of Goa:
Beaches:

Baga Beach: Famous for its water sports, beach shacks, and vibrant atmosphere.

Calangute Beach: One of the busiest and most commercialized beaches in Goa.

Anjuna Beach: Known for its hippie culture, Wednesday flea market, and beach parties.

Palolem Beach: A scenic and relatively quieter beach, ideal for relaxation and swimming.

Vagator Beach: Offers a picturesque view from the top of nearby cliffs and hosts music festivals.

Historical Sites:

Basilica of Bom Jesus: A UNESCO World Heritage site, housing the remains of St. Francis Xavier.

Fort Aguada: A 17th-century Portuguese fort with a lighthouse and breathtaking views of the Arabian Sea.

Chapora Fort: Known for its panoramic views and its appearance in the Bollywood movie "Dil Chahta Hai."

Old Goa: Explore the churches and cathedrals, including Se Cathedral and Church of St. Francis of Assisi.

Wildlife and Nature:

Dudhsagar Falls: A magnificent four-tiered waterfall surrounded by lush greenery.

Bondla Wildlife Sanctuary: Home to various species of flora and fauna, including deer, snakes, and birds.

Bhagwan Mahavir Wildlife Sanctuary: Offers trekking opportunities and the chance to spot wildlife like leopards and elephants.

Spice Plantations: Take a tour of spice farms and learn about the region's aromatic spices.

Water Sports and Activities:

Scuba Diving: Explore the underwater world and witness vibrant marine life.

Parasailing: Experience the thrill of soaring high above the beach while attached to a parachute.

Jet Skiing: Ride the waves on a high-speed jet ski.

Banana Boat Rides: Enjoy a fun-filled group ride on an inflatable banana-shaped boat.

Nightlife:

Tito's Lane in Baga: Known for its clubs, bars, and lively parties that go on until the early hours of the morning.

Curlies in Anjuna: A popular beach shack with live music and a vibrant atmosphere.

Club Cubana in Arpora: A multi-level nightclub offering a unique party experience.

Cuisine:

Try Goan seafood delicacies like prawn curry, fish curry, and Goan fish thali.

Don't miss Goan desserts like bebinca (layered cake) and dodol (sweet jaggery dessert).

Explore the beach shacks and local restaurants for authentic Goan cuisine.
Remember to respect the local culture, follow safety guidelines, and enjoy the natural beauty of Goa. Have a fantastic trip!